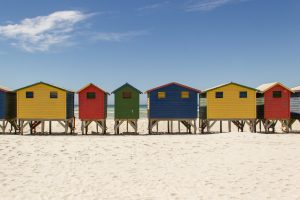 The first noted beach hut goes back to Australia as early as 1862. The bathing boxes are thought to have been constructed to protect the Victorian's morality during a time of both male and females covering their bodies, even while on the beach. Just after this time, beach huts were seen in England, France and Italy.
Up until 2003, The Queen had a beach hut in Norfolk. The royal family had this for 70 years. The artist Tracey Emin recently sold her beach hut in Whitstable for £75,000 to Charles Saatchi.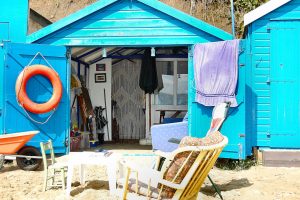 Typically, a beach hut is a brightly coloured small wooden construction placed on/ near the beach. On the inside they are simply furnished, with a small fridge freezer and a sofa.
They are generally used to shelter from the sun or wind, or to change into and out of a swimming costume. Some beach huts have been modified with either a gas or electricity supply.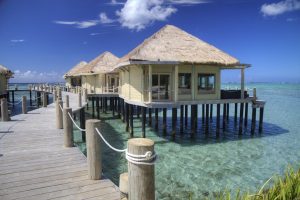 Today, depending on the location of the beach hut, it could set you back as much as £30,000, with Brighton being in "Top 10 Beach Hut Locations". This is still cheaper than a caravan, and without the dreaded site fee's.
If you live in a big city and just need to unwind for a day, this could be a good solution for a get-away. The biggest decision will probably be 'What colour should I paint it?'.