Are you the owner of a city apartment? The closer to the city center, the better…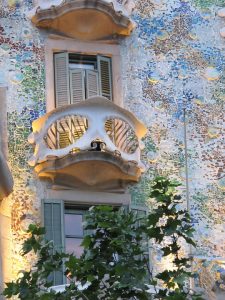 However, there might be some disadvantages to your property. For example, the rooms might not be as spacious as you want them to be or you might be missing some outdoor space (a garden or a full-view balcony).
You might have a balcony to your apartment, but it is so tiny you can not actually do anything in it.
Well, redecorating is a solution to make everything look and feel better. So let's start with the balcony and turn it from simply "small" to "small, but comfortable", or "small, but good looking". Or, why not, "small, but very practical"!
First step to re-creating your balcony is to empty it and assess all the space you have.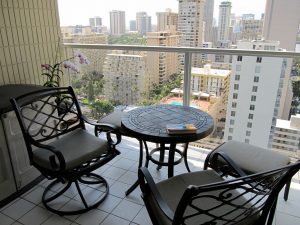 Then, pick a purpose! What do you want it to be? A place for reading, a breakfast area for lazy weekend mornings or just a pretty place where guests can stand and admire the view?
Defining the purpose of the balcony is going to give you an idea of what type of furniture you need. A small coffee table or just chairs? Or, even better, rocking chairs! Plants can be placed in hangers and just placed on the wall. Also, shelves should be quite useful and do not use any space. And you do not think of necessarily buying the items you need. You can actually do some pieces of furniture by yourself by recycling some old things.
To personalize the space even more, light up your balcony! Pick a lighting solution that enhances the space and is practical. LED lights should be what you need, just use them creatively.
Have some courage and start the "Re-design you balcony" project now so you can make full use of it while the weather is still great. Here are some more ideas on what you can do in your balcony.
Share with us the pictures when you're done! We can't wait to see how it looks!