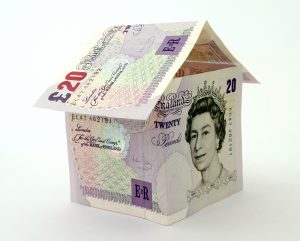 The new Housing Bill was one subject brought up by the Queen in her latest speech, on the 21st of June. Banning letting fees would be one measure that would improve "transparency, affordability and competition in the private rental market".
Tenants and rental agents will benefit from the new bill, from two points of view.
First of all, landlords will not be able to collect rental fees anymore from their new tenants and their agents. The Queen's speech mentioned the English Housing Survey from 2014-15 that revealed an average letting fee charged per tenancy of £223. In the same time, fees charged by agents increased by 60% from 2009 to 2010 and from 2014 to 2015 (14% increase in mean).
The fees were found difficult to pay by the tenants. The same studyfound that 42% of tenants had to borrow money and that 1 in 7 tenants pay more than £500.
Second of all, the bill intends to help tenants recover the unlawfully charged fees paid until now. There were no references about how this measure will be put to practice in the future, though.
Expectations from the new amendments are to create a more competitive rental sector with lower costs for tenants. However, overall, this should also result in a higher quality of service for renters.
The National Approved Letting Scheme (NALS) took notice of the references made by the Queen in her speech. The banning proposals are not new since all the main political parties included it in their manifesto. According to Isobel Thomson, CEO of NALS, the Fair Fees Forum that will be held on the 13th of July will engage further in discussions with the Government upon the subject.
Proposals on the tenants's fees bill were included in the main themes of the speech after an eight-week consultation program that ended on the 2nd of June. The main concern related to the subject was that the present situation was creating an environment lacked of transparency that is unfair to some parts included in the transaction.