By Mahe Georgio Branch Manager – Victor Michael
I have been in the property industry for over 25 years and, believe me, a good job is hard to find, but every entrepreneur knows that a good employee is even harder to keep.
Over the years I have found it quite easy to keep employees motivated. 'I provide them with a leader worth following and tasks worth fulfilling'! However, as time goes by, I still look for more ideas to drive my staff forward, keep them motivated and keep them performing to the best of their ability wh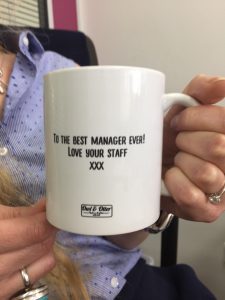 ilst enjoying it at the same time! Here are just a few things that I have tried and tested:
Use food as an incentive. Don't underestimate the power of having some food around the office! Tell your staff that you are having a breakfast morning one day a week or month… They will be sure to come in early if food is waiting for them.
Making things interesting. Break up the day-to-day routine of the work schedule by shaking things up every now and then.
Reward your employees for hard work. Giving rewards to staff is a great way to motivate them. For example, create competitions to see who can generate the most revenue by the end of the month. I believe any contest will keep your staff motivated to produce solid work. You can reward them with either gift vouchers, tickets for sport venues, time off work or a casual dress day.
Acknowledge individual achievements. Take the time out to tell someone that they have done a great job. If truly exceptional, stand up and make an announcement to praise that person with a round of applause. (It is important to recognize employees' individual efforts, but it is equally important for the rest of the staff not to feel left out if you are always recognizing the same few employees).
What ideas do you have that you think would motivate you or you staff? We'd love to know!