Agents have expressed quiet optimism that the market may be over the worst as it continues to show resilience in the face of the Brexit saga.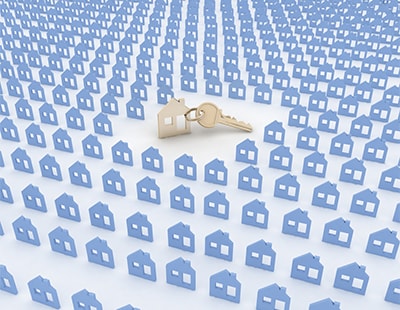 Responding to the latest government figures showing modestly rising house prices, agents are saying: "Ultimately, strong economic fundamentals have been and will continue to offset headwinds – with low mortgage interest rates, good mortgage availability and wage growth all remaining positives for buyers. Those sat on the fence about selling before October 31, or immediately after, should not be deterred."
A north London agent and former residential faculty chairman at the Royal Institution of Chartered Surveyors, adds: "These figures represent the most comprehensive snapshot of the UK property market of all the surveys. They show a small rebound from last month's very weak numbers as the monthly and annual increase in prices are higher than the previous results."
Meanwhile another London agent says that although the capital's high-end has seen a decline in places, the bread and butter London buyer has been out in force, and a higher level of foreign investment due to a weaker currency has seen house prices remain buoyant in the majority of boroughs
"Those aspirational London buyers who remain sat on the fence over Brexit would do well to strike while the iron is, well uncertain, as we will only see market values strengthen as time goes on" he predicts.
The comments come after figures from the Office for National Statistics that average house prices in the UK increased by 1.3 per cent in the year to August – well up on July's figure of 0.8 per cent.
Wales saw the strongest annual growth with prices up 4.5 per  cent with Northern Ireland (uniquely using a slightly different measuring system) up 3.5 per cent and Scotland rising 1.6 per cent.
England lagged slightly with a rise of 1.1 per cent – but that, too, was well up on the July figure. The worst performing regional figure was in London where prices fell by 1.4 per cent over the year followed by the South East, down 0.6 per cent.
The North East was the English region with the highest annual house price growth, with prices increasing by 3.3 per cent; the North West was close behind on 3.1 per cent.
Source: www.estateagenttoday.co.uk