A trade body has sharply criticised HM Land Registry for its slow progress on digitising local searches after a promising start 18 months ago.
In November 2018 the Registry went public with a forecast that 26 local authorities would be on board "in the next few months" but to date only seven councils have switched from Local Land Charges to digital searches handled by the Registry itself.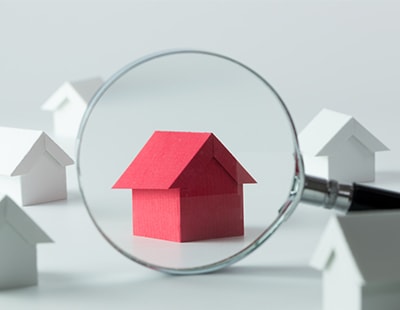 The Registry also made extensive public statements saying how the programme was central to its, and the government's, desire to see faster and simpler housing transactions.
Now the Council of Property Search Organisations says it's "disappointing" the programme is moving so slowly and it urges HM Land Registry to name and shame those local authorities which are considered the slowest or where there are barriers in place to digitisation.
"Some examples which CoPSO has identified would include Derby City Council, Cheshire East, Lichfield District Council and Camden" says a statement from the trade group.
In August Estate Agent Today reported that Camden's planning division admitted that it typically took 50 working days for a search to be completed.
In terms of the nationwide digitisation programme, the trade body says: "It is CoPSO's view that the pace of take-on [by HM Land Registry] has to be dramatically increased and, in particular, that resource is focussed on optimising the short-term benefits. This can be done by identifying those authorities which currently operate at the slowest speed, at the highest cost, where there are barriers to accessing data, or where there are concerns over the quality of data."
CoPSO members – including search providers and associated operations such as utility companies – provide some 80 per cent of all private sector searches.
The body says it is also lobbying for the release of a report written by the Registry and sent to the Ministry of Housing Communities and Local Government on the future of CON29 – well known to agents as the form used by conveyancers to request information from the local authority during the course of a property transaction.
CoPSO says the future of the form must surely be a central part of the Registry's digitisation project and adds: "There needs to be transparency, openness and cross-sector engagement if the opportunity to improve the provision of search information is to be maximised for the long-term benefits of homebuyers."
In its statement CoPSO says that its comments are made in the context of it being "entirely supportive" of the HM Land Registry digitisation project and the wider objectives of simplifying the transaction process.
*When Estate Agents Today checked Camden council's website last evening, search delays were still clearly the order of the day. 
A message on the site read: "Local Land Charges currently have a backlog of searches which has arisen as a result of staff shortages (a number of people left at short notice and we have had problems recruiting). We have appointed a new member of staff and another staff member will start shortly.  We are seeking to rectify the backlog issue as quickly as possible and turn round searches as quickly as possible, but in the meantime please contact the Local Land Charges Team for urgent overdue search applications. We will endeavour to try and prioritise these."
Source: www.estateagentstoday.co.uk