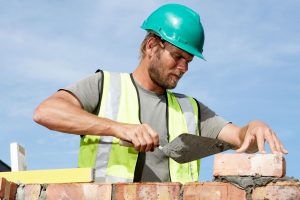 The biggest risks from cowboy builders, and what to do if things go wrong.
More than 40,000 people contacted Citizens Advice last year about a home improvement nightmare. Two thirds of them were about cowboy traders – who did a terrible job, took far longer than they said they would, or never finished at all.
The figures are an alarming wake-up call that we all need to be on our guard against the cowboys.
What can you do?
The best approach is to reduce the risk of falling victim in the first place – by taking a number of steps when you first contact a trader.
Start with recommendations from people you know. This is the best way to be sure you are getting the full picture. You can also use a website where customers rate traders.
Get references. If you can't get a recommendation, make sure you get references from people they have worked for previously. Ideally go round and see the work yourself.
Check they are a member of a trade body. Citizens Advice points out that trade bodies have codes of practice and can help resolve problems if things go wrong.
Get a written quote – not an estimate, and be clear about what the quote covers. A quote is legally binding and the builder can't change it without a good reason. An estimate is just a guess at how much the work will cost, and so it could change. You can compare quotes from a number of contractors to make sure you're getting a fair price.
Don't go for the cheapest option. If something is a bargain, it's tempting to take that option, but if they're quoting for exactly the same work, there's a risk they will cut corners in order to do a cheaper job – or bump up the price as they go along.
Get a written contract. This should cover timing, payments, who will pay for materials and subcontractors, and what exactly is being done. If you can, you should pay in stages rather than upfront.
Keep copies of receipts and your written contract as evidence, as well as photos of any problems which arise.If you run into problems, there are a number of steps that can help.

1. Don't pay until the job is done. If you are paying in stages, don't bow to demands for a final payment until you are happy with the work.

2. Make a list of the work that's not up to scratch or is unfinished, and ask them to return to complete it. Don't let politeness stop you, and don't be afraid of what they may say or do. They promised something, if they didn't deliver, then you have every right to expect them to return and finish the job.

3. Ask for some money back. If you've lost faith in them, or they claim to be too busy to rectify things, ask for compensation. You tell them the refund you expect, and explain why it is reasonable – for example, you may have to pay to have the work fixed.

4. Complain to the company in writing. If it's a larger organisation, bypassing the individual and going to the firm itself can be useful. Include your list of outstanding problems, and your expectations for a solution – whether that's them returning to finish the work or a refund.

5. Check to see if they are a member of a trade association, and get in touch with them to see if they can help.
If they still refuse to comply, you can consider taking them to county court or the small claims court. There will be a cost associated with this, and some traders are a nightmare to track down, but if you are significantly out of pocket, and they are part of a larger organisation, it may be your best option.