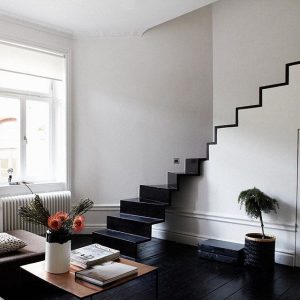 Viewings are the biggest problem when trying to sell a house. Possible buyers seem to notice everything from corners infiltrated with water to dust on shelves. Even over-crowded spaces like a kitchen with an island might leave them with a wrong impression about a house – that it is anything but spacious.
The good news is that there are a couple of things you can do to get a good grade for the viewing. Just make a list of things you need to improve.
The easiest way to make the "to fix" list is by having a friend (or friends) over! Their visit and their critical opinions is exactly what you need to see your house from an external point of view. The critical the eye of the beholder, the better for you. It will make you get a better picture of what to fix.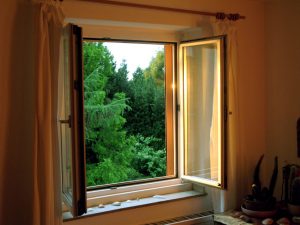 Create as much open space you can. Remove the kitchen island or get rid of all the furniture you do not need. As a buyer, when you see an open and clean space you get ideas about how to personalize it and it will get you closer to sealing the deal.
Mow the lawn and take care of the garden. You might not be living there, but the viewer must see the place as inhabitable. If the house has a garden, it will create the first impression and it should be welcoming to any visitor. Make sure the landscaping has been taken care of and you should see the result in the selling price.
Add more light. Light bulbs should be completely functional, windows should allow all the light to get in, and motion detectors to switch on the light in some areas create a good impression. But be careful! Light goes hand-in-hand only with a very clean house.
Paint and re-paint. A fresh layer of paint over counter-tops or re-painting the stairs will add to the overall sensation of tidiness and freshness. Having everything repainted is even more important for old style houses.
Fresh air. What do you notice first when you walk into a house? The smell inside, most probably. To prepare for a viewing, the house should be as ventilated and smell as fresh as possible. In order to eliminate any odor sources, you should try: cleaning the carpets, keeping the windows open for as long as possible, use light chemicals to clean the entire house.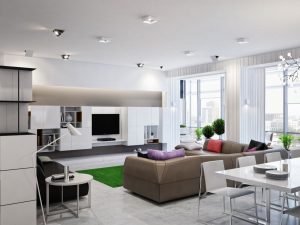 Have these things in mind when preparing the property for a viewing. They are easy to do and add extra points to the overall impression of the house.
Sources:
Brokers Tell All: 10 Ways to Boost House Value
10 Steps to Boost Your Home Value