A study described as the biggest of its type seeks to explain why vendors choose – or avoid – online agents.
The Home Moving Trends survey undertaken by Property Academy surveyed 14,530 vendors.
Those sellers who chose to use a traditional agent were asked whether they had considered an online alternative. Precisely 30 per cent considered using an onliner but eventually decided against; the other 70 per cent said they didn't even consider using an onliner.
When asked for the primary reason why they went on to choose a traditional agent, 38 per cent said because the local knowledge was important; 35 per cent because they could have face-to-face meetings; 17 per cent because of the importance of a local presence in the shape of a High Street office; and 10 per cent because it was simply more convenient.
Of those who went on to use an online operator, 74 per cent were persuaded primarily by cheaper fees; 11 per cent had a personal recommendation; nine per cent went online because those agents were "more innovative" and six per cent chose the option because online agencies were easier to deal with.
Around one third of sellers did not visit their selling agent's office at any point in the process.
In other aspects of the survey, 85 per cent of respondents said Brexit "has not impacted my decision to move" although two per cent decided not to move because of the decision and seven per cent felt property prices had decreased in their area as a result of the referendum vote.
Movers are also showing increasing confidence in new technologies such as Virtual Reality – 60 per cent said they would consider viewing online prior to a physical viewing in the future.
KeyAGENT has produced an infographic of the results below.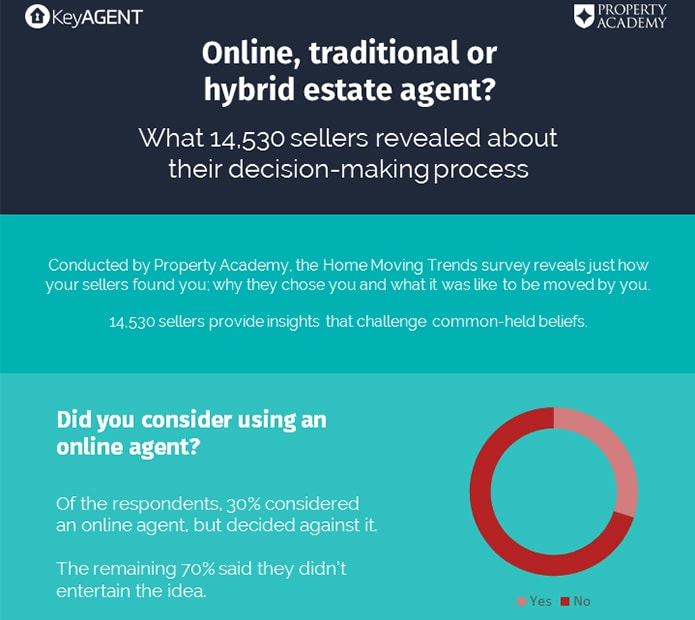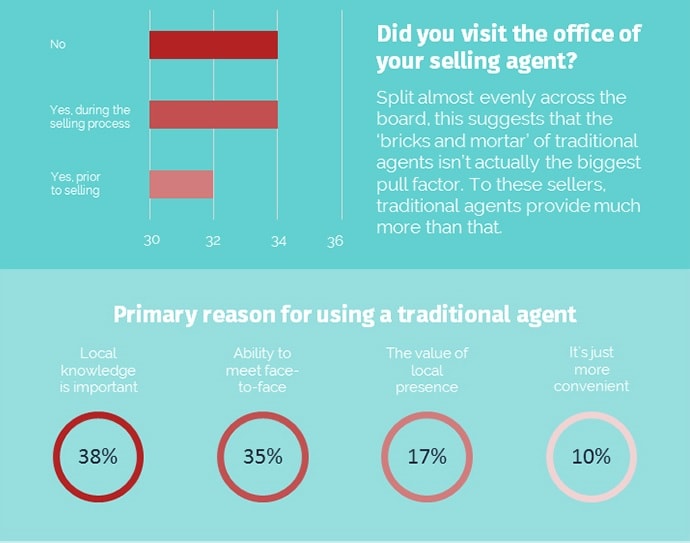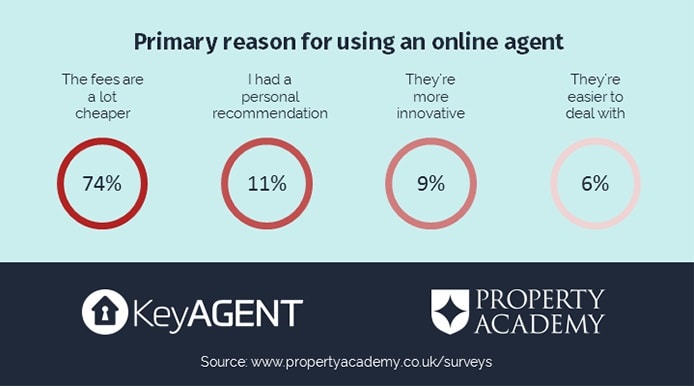 Source: www.estateagenttoday.co.uk