Prepare for the Cold and Save Big With These Handy Home Hacks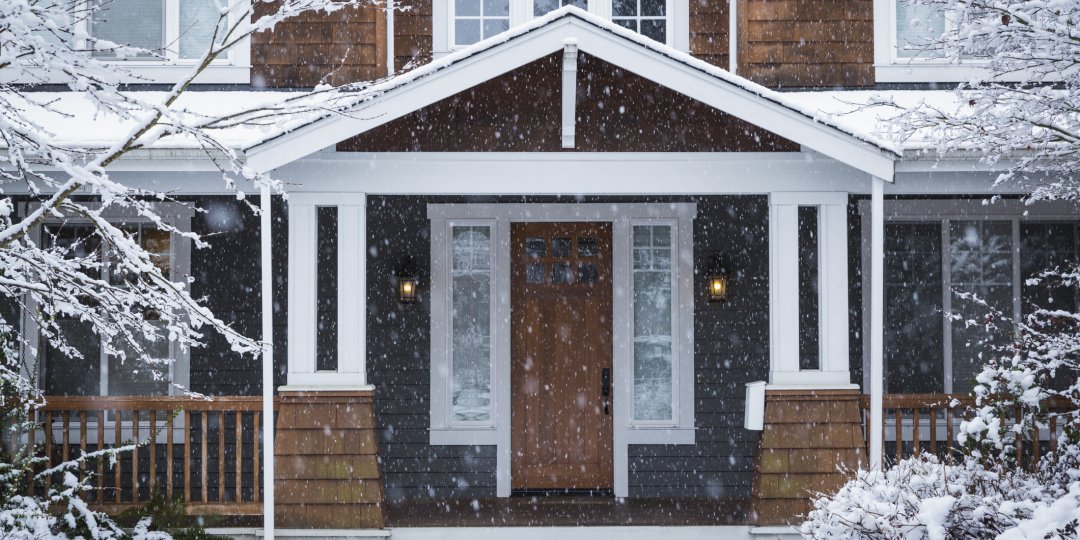 Preparing your home for the winter months entails more than just making sure your heater still works. Though a reliable source for warmth goes a long way to being comfortable when it gets cold, don't let the prospect of a cozy apartment make you overlook what else can be done to prep. After all, it's always better to put in the effort now than to wait until you have no choice – it can also be a hell of a lot cheaper.
You'll first need to figure out what exactly your home or apartment might need to prep for colder temperatures. To help, we've compiled a list of winter home hacks that'll do everything from protecting your pipes to making sure cold air stays where it belongs – outside.
---
1. Patch Any Air Leaks
---
Pickens says to "do a walk around the house and check for any place where air might be coming into your space. If you feel cool air, especially around the bottoms of doors, check to be sure the weather stripping is intact."
If you notice any weather stripping that seems worn down or that might be leaking air, replace it as soon as you can. Not only does this keep your home warm, but it saves on your heat bill, too. Pick up a roll from your local hardware store or buy some at Home Depot or Amazon.
---
2. Close Unused Vents
---
Once you start using your heater more often, walk around your home and take note of each open vent. If you notice a few open vents in rooms that aren't being used, it's smart to completely shut them off. This directs all heat to the living areas you actually use and helps lower your monthly heat bill.
---
3. Check All Water Pipes
Bursting water pipes might be synonymous with freezing winter temperatures but they don't have to be in your home. There are plenty of ways you can prevent frozen water expansion and thus, prevent any pipes from bursting. As long as you avoid major issues with your pipes, you'll likely have reliable access to running water all winter.
According to J. Pickens, "if you have a home irrigation system, it's essential that you empty hard pipes to keep them from cracking. Rubber hoses can handle the expansion but it's good to empty them just the same."
---
4. Create Your Own Humidifier
---
Keeping the air humid around your home helps it maintain heat longer and even if you don't have a legitimate humidifier, don't fret. Just heat a saucepan or stove pot full of water (tea kettles work, too) to boiling to fill your home with moisture. You can even throw cinnamon sticks or mulling spices into the water to give your home a very fall-like smell.
---
5. Non-Stick Your Shovel
---
A reliable snow shovel only works if it's not consistently caked in snow. To give your shovel an edge, spray WD-40 or non-stick cooking spray on it and watch the snow slide off with ease. This also helps avoid bringing any unwanted snow back into your home or garage once you've finished.
---
6. Use a Sprinkler to Clean Salt Off Your Vehicle
---
It may seem counterintuitive to use a sprinkler for anything winter-related but if used correctly, it has a vital role in making sure your vehicle stays in tip-top shape until spring. Since most cities lay salt to combat the effects of icy roads, everyone's car from November to March is prone to significant erosion damage. But it doesn't have to be.
"Just wait for a day when the temperature is above freezing and place the sprinkler head under your car while you have a cup of hot coffee inside," J. Pickens advises. "Salt rust be gone."
---
7. Easy Fireplace Cleaning
---
Winter also means a return to using your fireplace (if you have one) and it's important to consistently keep it clean to avoid the build-up of soot and dust. One of the easiest methods for doing this is tin foil. Use a few sheets to line the bottom before you start a fire and once it's finished burning and cooled off, you'll be able to roll up the foil to easily remove all ash.
---
8. Designate a Winter Gear Area
---
Whether it's raining, snowing or some combination of the two, winter has a knack for leaving you damp and wet – and the last thing you want to do is track that into your home. This is why it's important to designate a specific area for wet boots and clothing, snow shovels or anything else that needs drying off or melting. Since it's just one area soaking up all the moisture, it's much easier to manage.
---
There's no "one-plan-fits-all" kind of approach to prepping your home or apartment for winter weather. There are plenty of variables that may impact what, how and when you prepare, but the tips above should serve as a starting point for anyone who wants the cold months to feel less frigid.
Source: www.askmen.com