Whether you like it or not, the festive season is fast approaching and those considering a house move should act quickly if they want to be in before the big day.
The conveyancing experts at JMP Solicitors have compiled a list of top tips for moving house, taking into account logistical considerations such as smartening up a premises, and organising belongings, pets and post.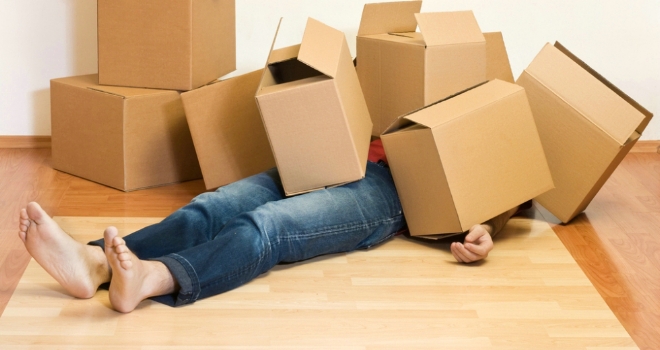 1.Get the property ready for marketing
Once the decision has been made to move house before Christmas, it's a good idea to smarten up your home before putting your property on the market.
Declutter the property and redecorate if necessary, a coat of paint can work wonders, as can giving the house a deep clean, emptying the loft and turning the storage/junk room into a useable space. Your property will then be more appealing to a prospective buyer, especially with a realistic price tag – always check the competing market.
It's also worth ensuring that you get the best survey you can before you commit to any purchase, if the boiler does not work and you've already moved in, prepare for an expensive replacement, especially around Christmas time.
2. Be patient
It's important to be clear on timescales which can often shift depending on how long a chain is. Sometimes you have no option but to sit tight, however you can still communicate your wishes to an estate agent and solicitor who can then communicate these to a buyer/seller on your behalf. Such an approach doesn't guarantee success, but it does increase the chance of a successful resolution. Ensure when viewing a property, you make it clear that you want to move before Christmas and check how the seller responds. The last day you can move house and complete the sale before Christmas is Friday 20 December 2019.
3. Choose your removal company wisely
Moving house without the help of a removal company may be cheaper, but it can also be very stressful. If you are opting for DIY packing, it is best to start as early as two weeks before your moving date to box up items you aren't currently using. This will make the whole process less stressful and will also help with the de-cluttering of items that you never use or don't need, which can go to charity. Writing the contents and room on each box will help organise your packing and make unpacking easier. If you don't fancy packing yourself, get your removals company to pack for you. A good removals company will be able to supply you with purpose-built boxes and packing materials, and they will offer various packing options to suit you.
4. Don't forget to tie up loose ends
Be sure to inform utility companies that you are moving and have all mail forwarded to your new address once you have exchanged contracts. Write your Christmas cards in plenty of time and post with your new address pre-printed inside, this saves time and money on separate letters and messages.
5. Look after your pets
Both pets and young children can find moving house very stressful. Whilst animals can be kept safe and secure in a separate room to the unpacking, it is best to see if family or friends can look after children for the day so that they do not get anxious about the moving process and leaving their old home, this way they won't feel unsettled and can just enjoy the excitement of arriving at their new home.
Source: www.propertyreporter.co.uk