According to the latest research from Close Brothers, 47% of non-homeowning employees in the UK don't believe they will ever be able to afford to get on the property ladder.
The Close Brothers Financial Wellbeing Index, developed in conjunction with renowned corporate wellbeing expert Professor Sir Cary Cooper, shows this is despite homeownership remaining an aspiration for 65% of non-homeowners.
Average house prices in Britain have skyrocketed by more than 270% over the past two decades, according to the ONS. This has pushed back the age that people become homeowners by at least eight years since 1997. There is potential for improvement here as house price growth is at the lowest annual rate since September 2012; if growth continues to stagnate while wages improve, homeownership could become a more feasible ambition.
But to successfully save for a property, employees must have a financial plan in place. Concerningly, four in ten employees said they don't know where to start when it comes to getting onto the housing ladder; this more than anything highlights the importance of offering employees the right advice to help them reach their long-term savings goals.
Financial wellbeing isn't straightforward for property owners either. Two thirds (63%) of employees would expect to see their housing costs increase in the case of an interest rate rise. Of these, 65% said that this is because they have a variable rate mortgage. Millennials are most exposed; 76% would see housing costs rise in the case of a rate rise.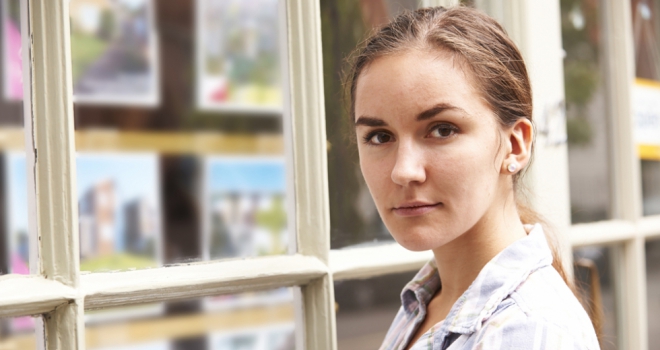 In the Financial Wellbeing Index, employees score their wellbeing in each of the seven areas of financial health. Employees across the UK scored an average of just 53.6 out of 100. Within the property category specifically, financial health in the UK is higher, with an average score of 61.2. This higher score reflects the fact that the majority of employees (67%) believe their housing costs are affordable, and also that the average amount spent on housing is quite reasonable; two fifths of their monthly salary. We cannot ignore though that over a quarter (27%) of UK employees are spending more than 50% of their monthly income on housing costs, and 10% are spending over 70%.
Jeanette Makings, Head of Financial Education at Close Brothers said: "Housing is a key area of financial wellbeing, and it's heartening to see that employees record a relatively strong score here. However, there seems to be a gap between perception and reality. While there's confidence around affordability, a huge proportion of people's salaries are going on housing costs. This makes saving for the future more difficult and contributes to the scale of uncertainty when it comes to taking the first step onto the property ladder.
All of these issues can be improved by a solid financial education programme, supporting employees in their ambitions be they short or long term. Employers can help employees in this respect, improving their financial health and creating a happier and more productive workforce."
Professor Sir Cary Cooper, a leading expert in workplace wellbeing, ALLIANCE Manchester Business School, University of Manchester said: "Shelter is an absolute necessity and being worried about housing affordability can unsurprisingly damage a person's wellbeing regardless of whether they're at home or work. Whether it be paying the rent, taking the leap as a first-time buyer, or the impact of a variable interest rate in times of economic uncertainty, it's vital that employees are comfortable and confident in how to approach their finances when it comes to housing."
Source: www.propertyreporter.co.uk