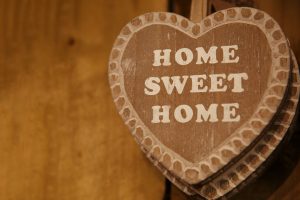 Saving up to buy your first home is a challenge that can at times, feel impossible. If you're a future first time buyer looking for tips on saving for your first home, read some of our advice below:
Correct preparation
It's important to think about what you need to do before you even start looking at properties, such as saving for a deposit. The general rule of thumb is to save at least 5-20% of the value of the property you want to buy.
So if you're looking to purchase a home that costs £200,000, you'll need to save at least £10,000 (5%). But saving more than that will grant you access to a larger range of more affordable mortgages.
But keep in mind that deposits and monthly mortgage payments won't be your only outgoings, you'll also need to invest in surveys, removal costs, building insurance, stamp duties, and solicitor fees.
It might go without saying, considering what we outlined above, but saving a little extra per month goes a long way in speeding up the process. Perhaps give up a gym membership and exercise at home, or skip your daily coffee; it's not easy, but in the end it will certainly be worth it.
Taking care of your money also helps you build a better credit rating, which will open you up to a wider range of mortgages later down the line.
Explore your options
The government has several schemes that assist first time buyers onto the property ladder, including:
Shared Ownership – this is where you purchase a share of your property from the landlord (usually a housing association or the council) and rent the remaining share.
Help to Buy – this is where the government makes a 25% contribution to what you have saved. If you save money into a Help to Buy: ISA, for every £200 you save, you will receive a government bonus of £50. However keep in mind that this scheme is only applicable for New Build properties.
Rent to Buy – this is a government scheme which aims to ease the transition from renting to buying, providing subsidized rent for a certain number of years in rent to buy homes. After the time has passed, you have the option to buy the property, or enter a part rent/part buy shared ownership scheme.