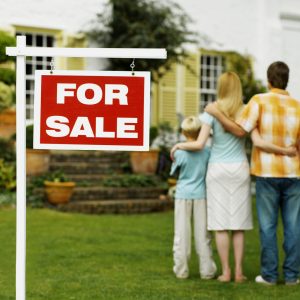 Buying a property for the first time can be a daunting process, but so long as you have the right knowledge and know the rules you have to follow, it's a straightforward process. Below, we've consolidated the main things you need to prepare and consider, to make sure your home-buying journey goes as smoothly as possible.
1. Things to consider before the hunt begins
It's definitely wise to find out how much mortgage lenders are willing to give to you before you start home hunting, so you know what price range you can be aiming for. Visit a few and they will give you a rough estimate, based on deposit size, income and other variables.
Explore a variety of different areas – not just with online research, such as crime rate, transport links and amenities, but by physically having a walk around local areas and getting a feel for them before you decide which works for you.
It's also worth spending some time improving your credit report before you get to the home-hunting stage, as this will influence how much lenders are willing to give to you. Being on the electoral roll, having a credit card with safe spend amounts on it and steady, regular bill payments over the years will all improve your rating. The rating will also tell you what's counting against you, so you can improve this before you get to buy your property.
2. Get your finances in order
Have you got all your finances in order? Costs you'll need to consider are:
Deposit – this is usually 5% – 20% of the property price and the more you pay upfront, the better mortgage deal you can get.
Stamp duty – if you're a first-time buyer, you will only pay stamp duty after the first £300,000 of your property on a property up to the value of £500,000.
Legal fees – ask friends or family for a trusted solicitor.
Service charges – if you're moving into a leasehold development, make sure you can afford the annual service charges for maintenance of shared areas.
Survey cost – once you've picked a home and made an offer, you'll pay for a survey to check there are no underlying issues you missed.
Removal costs – look into the level of removal help you need. If you have a lot of furniture and you need manpower, this can be quite expensive and something you haven't accounted for in your budgeting.
Extras – it's worth putting aside some funds for the cost of redecoration or furnishings you need immediately after moving into your new home.
3. Property particulars
Explore this blog of questions it's important to ask when you're viewing the property, but the most important one when you're buying, is to ask how much lease is left on the property if it's a leasehold. If it's less than 75 years, you may struggle to get a mortgage. Other important questions to ask would be around the age of appliances, what work has been done on the property in recent years and what spaces are shared in a leasehold property and what the service charges are for these.
4. Mortgage time
You'll need to get your paperwork in order next, so first stop is an approval in principle from your mortgage provider which lasts for 30 days. In this time, you must decide on a mortgage provider and can make an offer on a property.
When submitting paperwork for a mortgage, you'll have to provide evidence of your income, and information about your outgoings, such as any debt, household bills and other costs, so that the mortgage provider can assess your situation and make sure you're reliable before they agree to lend to you.
5. Offer, Exchange, Completion
Within a couple of days of submitting your claim for a mortgage, you will receive an offer which outlines the rules of your mortgage. You will then exchange paperwork with the home seller through your solicitor. Then, on the completion date you will officially take ownership of the property after you have made the payment to the seller.