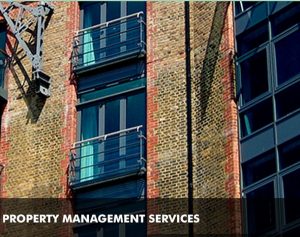 Are you a landlord who would prefer to be more hands off? If so then a property management service might be the right option for you and your needs.
Those who are looking to avoid the headaches of weekend maintenance calls and rental income/expenses management can take on this kind of service to fully manage their property investment, allowing you as a landlord to gain some extra free time and not worry about problems you will have to face with your property.
Here are some key advantages of a property management service.
Having a point of contact
Should an issue occur at your property, like an object breaking, travelling to the property to inspect it can become an inconvenience, especially if it's in another town or city. A property management service can deal with these issues for you, at all hours of the day and arrange for its repair or replacement. The property manager is their main point of contact.
Tenant screening management
Due to them reviewing hundreds of applications, property managers can use their keen eye to select the best of the bunch; they are able to make note of any potential red flags when reviewing tenants' paperwork. This greatly improves your chances of securing a good tenant.
Collecting rent
Regular collections of rent ensures on time rental payments. If tenants are failing to pay their rent on time, the property manager should know the correct steps to take to address the situation, including the issue of an eviction notice if deemed necessary.
Limiting tenant changes
A quality property management service will work tireless to keep their tenants happy, and know how important it is to do so. They know the appropriate steps to take with any situation and do so swiftly. If a tenant is happy with their point of contact and the service they provide, they are less likely to move elsewhere and may be open to reasonable rent increases as well.
Peace of mind
Although property investment is a great for monthly cash flow and long-term wealth, daily management isn't suited to every landlord. By letting someone else take on the management of your rental property, you'll encounter fewer daily issues and complications to deal with, as well as gain a greater peace of mind. If you're looking for more time and less stress, a property management service might be for you.
Ensure you take enough time to research different agencies and what they have to offer. It is a big decision to make, as not every property management service will offer the same type of service.
Victor Michael's Property Management Service is ideal for both experienced landlords and those just starting out. Our vast local knowledge allows us to let your property swiftly as well as assist you in securing you the best rental income.