In this everyday expanding world, the need for space is simply intensifying. More compact and smaller are key characteristics of future houses.
And, if it is 'movable' too, then it is probably perfect.
There are a lot of tiny houses that can be in the top for their design and unique use of space. Here are some examples of small houses that blend in perfectly by being unintrusive in the space they were built (or moved to).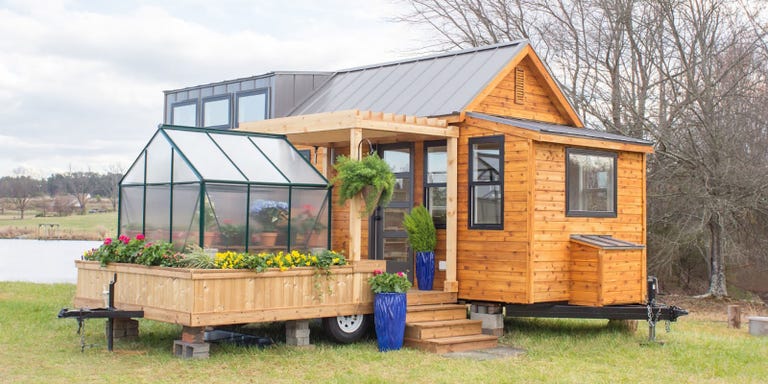 However, one special project drew our attention: Elsa, the 323 square feet house with a greenhouse included. The 'entire' house was developed and designed by Olive Nest Tiny Homes. It might be small, but it has one of the most spacious interior design we encountered.
Elsa can be moved around and it fits in all of the settings one might think of. The porch and the mini-greenhouse are dreams came true for gardeners and traditionalists.