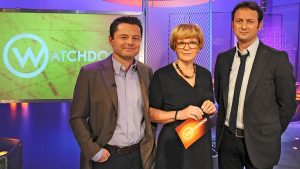 Purplebricks is the main subject of today with allegation on making 'exaggerated' claims about vendors saving up to £4,158 if they used Purplebricks as opposed to a high street agent. Unhappy customers were those who drew the attention of Watchdog presenter Steph McGovern who then decided to investigate the subject.
More details about Purplebricks' boss opinion upon the subject and how the entire story was detailed in the BBC programmes 'You and Yours' and 'Watchdog' in the article below.
Source of photo: BBC Watchdog.