It has been 10 years already since the Electronic Performance Certificate (EPC) is used on the property market as an energy indicator for homes.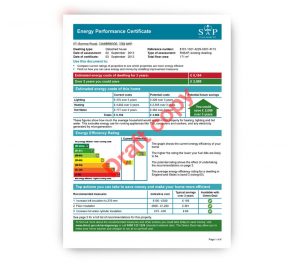 Basically, you can find out 3 things from an EPC:
a grade for the efficiency of the property (A being the most efficient, and G being the least);
suggestions for improving the property's efficiency;
an indication to what rating the property has the potential to achieve based on the suggested improvements.
A complete article upon the EPC and ways to improve your rating can be found at the following link.
April 2018 will bring a new 'Minimum Energy Efficient Standards' (MEES). The new legislation will affect landlords which will no longer be able to grant a new tenancy of the property with an Energy Performance Certificate with a rating below an E. This measure actually prepares for a more rough legislation: from April 2020 all rented properties must have an efficiency rating of E or better.
However, the real news is that once with the 10th birthday of the EPC the previous certificates (that date back more that 10 years) are invalid and will not be taken into consideration anymore.