The London Underground or The Tube, as it is called, has over 260 station covering the city and proximity. The names of the stations range from absolutely normal to strange or interesting.
In the picture below you will find 75 clues that illustrate the names of the London Tube stations. It is a fun game if you're just getting accustomed to the weary names.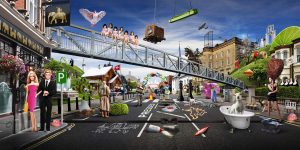 Click here for the larger picture.
Source: Now. Here. This.