There is a lot to say about Victorian properties. Their elegant architecture, proportions and intricate detailing. They have passed the test of time and were meant to be loved and admired.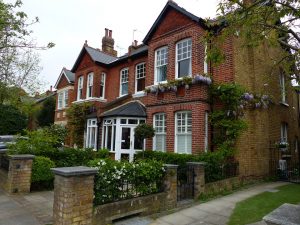 During Queen Victoria's reign, Britain saw a boom in new builds. In less than 75 years, 6 million houses were built, and a majority of them still stand today.
Renovating and maintaining a Victorian home requires imagination and work. If you have fallen in love with a Victorian property, nothing can be more satisfying than transforming it back to it's original splendor.
Plasterwork. Cornicing and plaster ceiling roses were the norm for Victorian homes, and the level of detail depended on the status of the room, so a reception room would feature much more than a bedroom.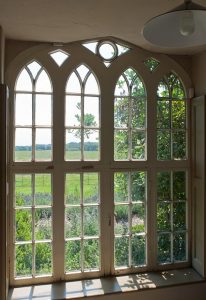 Windows. Ideally sash windows will set your Victorian home apart from the rest. Try to find a specialist glazier who can install double glazed sash windows.
Fireplaces. Back during the Victorian time, fireplaces were found in every room. Some homes still have them today, but sadly, most were removed by later occupants.
Flooring. Victorian houses generally combine pine floor boards throughout the house with tiles in hallways. Both carpets and lino were introduced in the 1850's. Floor boards are key for an authentic look.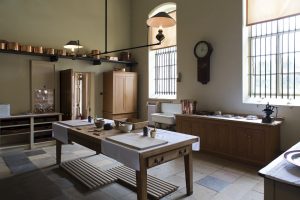 Kitchens. This part of a house has come a long way since the days of the scullery and overcrowded homes, so a faithful recreation of a Victorian kitchen would not suit the demands of modern living. However, it is possible to have modern appliances that compliment the style of a Victorian era.
Bathroom. Victorian homes were not built with bathrooms in mind. A tin bath in the scullery once a week was a normal family bath night. Today, the bathroom has not been sidelined when it comes to style. Victorian elegance can be found on the high street showcasing roll top baths of many designs.
Doors, Skirting Boards, Picture Rails & Dado Rails. These small details can pull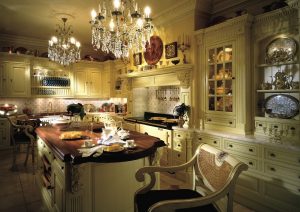 your renovation work together. The more attention to detail that you research, the more authentic the result.
Wall Paper, Paint, Fabric. Soft furnishings are key to pulling off the end result. When a production company films a film series in which the action takes place during that time, everything in the scene has been researched. This is what makes a show believable. The library is a great place to start.
Enjoy your home! And get renovating!