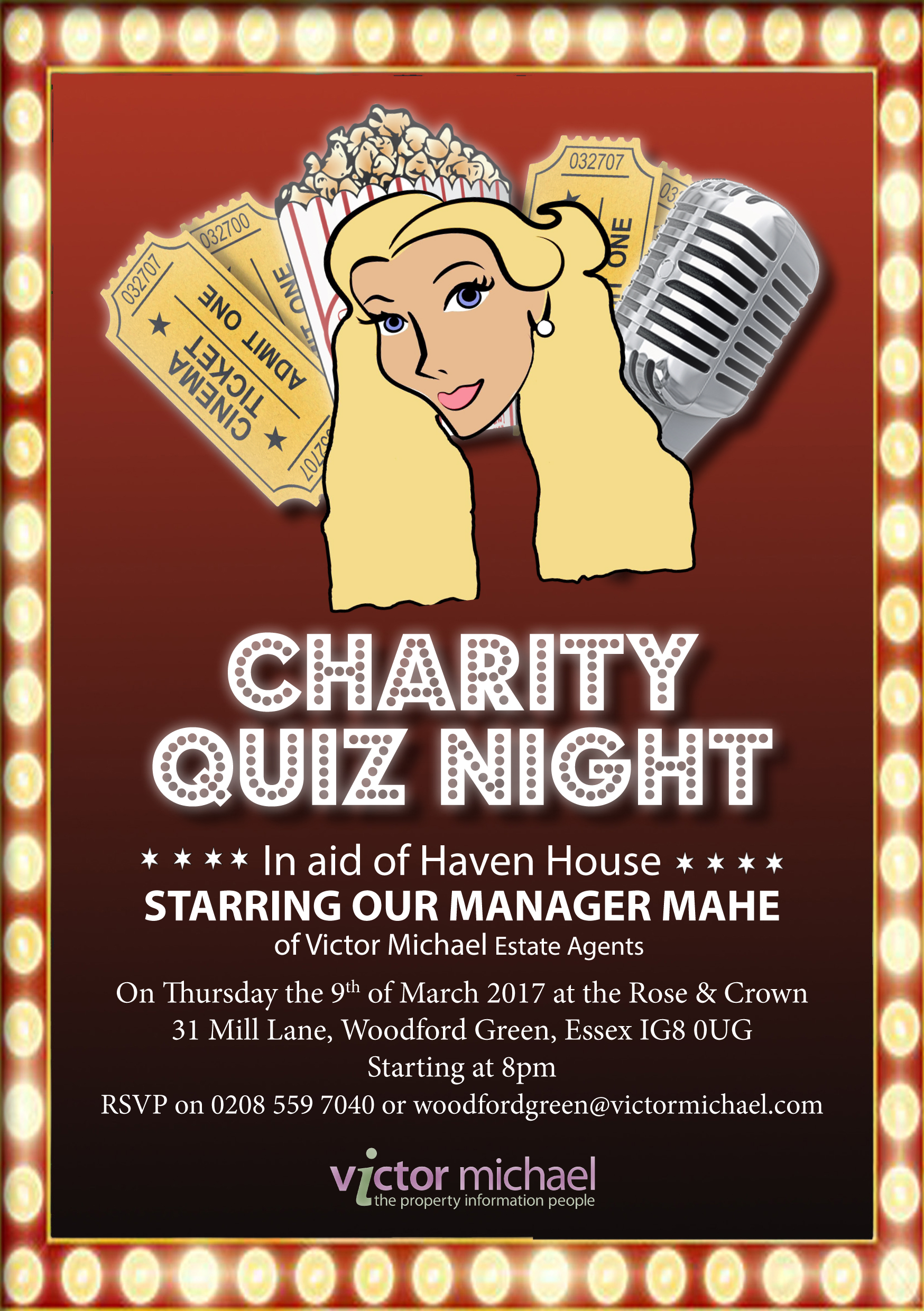 Come along for what promises to be a fun evening, with all money raised going to this worthy cause.
Minimum six people per table, £5.00 per person, there will also be a raffle with some excellent prizes.
Due to limited numbers, please let us know as soon as possible if you would like to be a part of this exciting evening.
To reserve your table, please call 020 8559 7040 or email:
mahe.georgio@victormichael.com
We look forward to seeing you!