UK rents have seen their largest quarterly increase in fifteen years, up by 2.47% (£849 to £870) during Q2 2022, according to the latest figures released by The Deposit Protection Service.
The DPS also said that average rents had risen £66 from £804 to £870 (8.21%) between Q2 2021 and Q2 2022.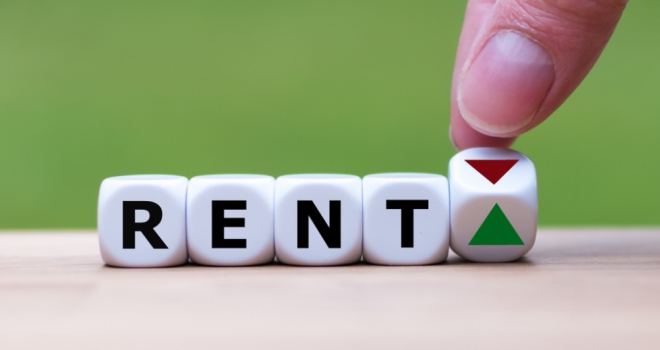 The organisation added that four of the largest recorded quarterly rent increases since 2007 – including 1.74% in Q3 2021 and 1.96% in Q4 2021 – took place during the same period, significantly contributing to the UK's rent inflation rate during the past year.
The organisation said that eight of the UK's 12 regions experienced rent rises of more than 7% between Q2 2021 and Q2 2022.
The North East, traditionally one of the cheapest places to rent in the UK, saw the highest annual percentage rent increase; rising 10.75% (£57) from £530 to £587 between Q2 2021 and Q2 2022, said the organisation.
The DPS added that the West Midlands saw the second highest annual regional rent percentage increase: 10.70% (£69), taking rents from £645 to £714 during the same period.
London recorded the greatest annual increase in monthly rental values, with rents rising by 9.44% (£124), from £1,314 during Q2 2021 to £1,438 in Q2 2022, it added.
Matt Trevett, Managing Director at The DPS, said: "The last 12 months of rent increases, including a significant acceleration during the last quarter, shows that the price of renting forms a substantial part in rising living costs across the country.
"A mixture of tenants moving back into cities, continued desire for larger rental properties with more space and a current shortage of properties of all types is causing rent prices to rise.
"Despite the current economic environment, many tenants still seem prepared to pay in order to secure a rental property."
Source: www.propertyreporter.co.uk