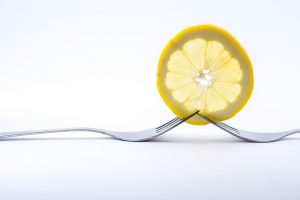 1. Fresh lemons are a great way to clean stainless steel. Cut a lemon in half and rub over the sink and taps. Buff with a microfiber cloth for a brilliant shine.
2. Get the grime off from your grill by scrubbing it with a wire brush while the oven is still warm. Old grime may require an over night spray with an oven cleaner. Make sure to use in a well ventilated room, and wear rubber gloves.
3. A water ring on wooden table?! Not a problem! Apply full fat mayonnaise to the affected area. Leave for 1 hour, then wipe away with a clean cloth.
4. Kids hand prints on kitchen appliances? No worries! Polish the appliances with citrus furniture polish. This will leave a very slightly oiled surface, repelling future marks.
5. Washing machines can smell in the summer, especially in areas where humidity is high. Run a hot, empty wash. Leave the door open in order for the t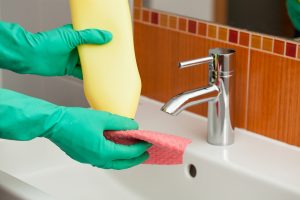 ub to dry fully.
6. Air fresheners are expensive and only last for seconds once sprayed. For a long-term freshness dampen a microfiber cloth. Douse a strong, sweet smelling disinfectant with an odor you like directly onto the cloth. Place the cloth onto a radiator. The heat from the radiator will disperse the fresh scent of the disinfectant around the home.
7. Vinegar is a great to descale iron surfaces. Pour a small amount onto a kettle with some water. Boil the kettle. Instant descaled kettle! Reboil if needed.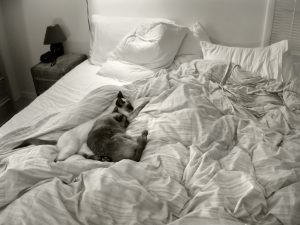 8. Never make the bed as soon as you get up! A bed needs to breath and the sheets need to be aired. So take a shower and make that bed in half an hour or so.
9. The best way to make a mirror shine is by rubbing it with some newspaper. So, instead of throwing the today's paper away, get buffing the windows and mirrors!