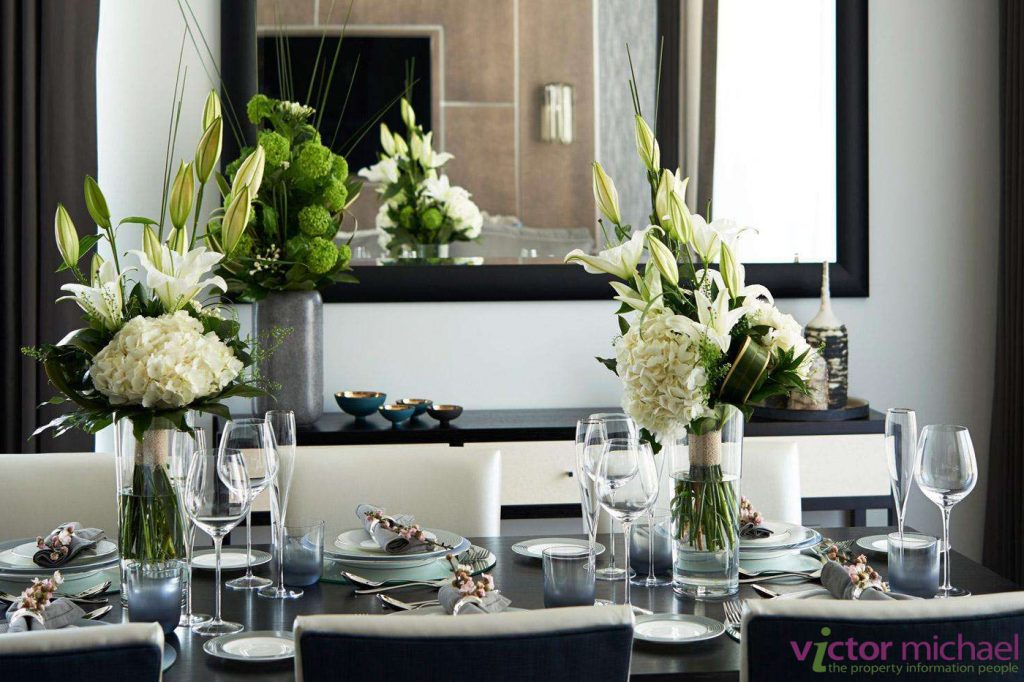 Adding a touch of luxury to a room through carefully-placed accessories, colours and fabrics can instantly give it a show home worthy look and feel, often for a minimal budget.
Accessories
Adding metallic accessories such as a gold drinks tray or a statement mirror can make a room look stylish, yet remain functional. Complement the look with this year's Pantone Colour of the Year, 'Greenery', by adding a statement plant to bring the outdoors inside, in a luxurious way.
Fabrics
Achieve that luxury hotel look by using a variety of textures and finishes – luxurious fabrics that feel great against your skin and make your bedroom a comfy but stylish haven. Add thick pile towels in your bathroom and en-suites as well as luxurious fabrics to curtains, carpets and soft furnishings.
Artwork
Create your own personal 'wall of fame' at home by placing your favourite family photographs into a mix of metallic and dark wooden frames and place them on a statement coloured wall. This look is sophisticated and a great talking point – particularly when paired with a feature sideboard.
Colour
Thoughtful use of colour can create a feeling of luxury and adding furniture and accessories to a room in a neutral palette will give the room a sophisticated look. This year, you may want to use on trend shades of stone, praline and green enhanced with metallics.
Lighting
Nothing says luxury more than the right lighting in a room. Consider investing in a statement pendant over your dining table to create a real focal point, and add a dimmer switch to control the mood. Lighting up the best features of your room using beautiful lamps and well-placed candles are perfect for illuminating a room's luxurious side.
Source: http://www.rightmove.co.uk/news/make-your-luxury-home